Welcome to City of Preston Aquatics
City of Preston Aquatics is a Synchronised Swimming and Water Polo club based in Preston, North West England. We are a competitive club with success at all levels of competition. We welcome swimmers of all ages and experience to join us in either our Synchronised Swimming or Water Polo disciplines. For more information please explore this web site via the menus above.
Training Times
Post-COVID training times are currently as follows. These are a mixture of remote land training sessions via Zoom and in-pool training sessions. These are subject to change as the situation develops.
| Synchro | Water Polo |
| --- | --- |
| Monday: 6.00 - 8.00pm Strength and Conditioning (Zoom) | Monday: 6.00 - 8.00pm Strength and Conditioning (Zoom) |
| Tuesday: 7.15 - 9.15pm (pool) Hutton | |
| Friday: 7.30 - 9.30pm Hutton | Friday: 8.00 - 10.00pm Leyland |
| Saturday: 9.00 - 11.00am (Zoom) / 6.00 - 9.00pm Fulwood | Saturday: 9.00 - 11.00am (Zoom) |
| Sunday: 7.15 - 9.15pm Leyland ELITE SQUAD ONLY | Sunday: 7.15 - 8.15pm Leyland |
Club members please

log in

to see additional items in this news feed
New members click
here
to create your account. Account registrations are subject to approval.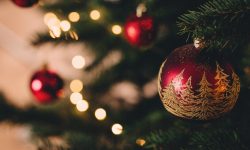 The last training days before Christmas will be as follows, following which the club will be closed until the new year: 17th December, Hutton 18th December, Zoom (am) & Fulwood (pm) 19th December, Leyland (Elite Squad only) Due to current circumstances we will will not be having a Christmas display again this year, however, on Saturday 11th and Saturday 18th spectators will be allowed in the balcony at Fulwood. The club will re-open on 4th January with the Hutton training session. We wish all our swimmers and their families a very Merry Christmas and a Happy New Year.